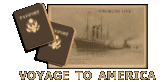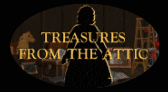 MESSAGE BOARD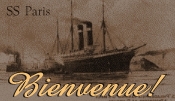 The Stoeckel family roots reach deep into Europe. Many of our ancestors lived and worked in the Alsace region of France, having migrated from neighboring countries, such as Germany, Austria, and Switzerland.
As we live in a much different time, it can be humbling for us to learn how difficult life was for our ancestors. Too often we take for granted the most basic comforts afforded us in this time -- things like electricity, running water, antibiotics, and reliable sources of food for our tables. As you view old photographs and documents, perhaps you'll even feel the stark contrasts between the world we know today and the world of our ancestors. They didn't jet from country to country, they bounced across the oceans on unpredictable seas. They came to a new country with so little, and valued the opportunity so much.
We reflect upon our heritage with love and reverence. In an effort to present a more vivid image of our ancestors, we will try to include photographs, copies of old documents, letters, newspaper clippings, and other things from an older time.
The legacy of our ancestors lives on -- in each of us, in print and photographs, memories, and in the love so generously handed down from generation to generation.
To begin your journey, please select an area of interest from the images at your left.